Outstanding ITT Students
This year, we have been lucky enough to have 6 fantastic ITT students placed within some of our schools. They have worked really hard and have slotted into their placements with ease and enthusiasm.
On Friday 14th July, 2017, David Tebbutt, ITT Lead for 5 Wells Development Centre, accompanied the students to their graduation ceremony at University of Leicester (who themselves have been judged Outstanding by Ofsted).
We are very proud to announce that each student achieved an Outstanding grade for their studies – they have worked incredibly hard, supported by the University's mentor Jenny Bosworth and the Head Teachers of some of our schools.
To add to these fantastic achievements, each student has been snapped up by local schools in their NQT year - bringing a strengthened and fresh input to our teaching provision in Northamptonshire.
If you would like to apply to train with 5 Wells, your first step is to complete this form with UCAS, citing 5 Wells as your preferred provider: https://www.ucas.com/ucas/teacher-training/ucas-teacher-training-search-training-programmes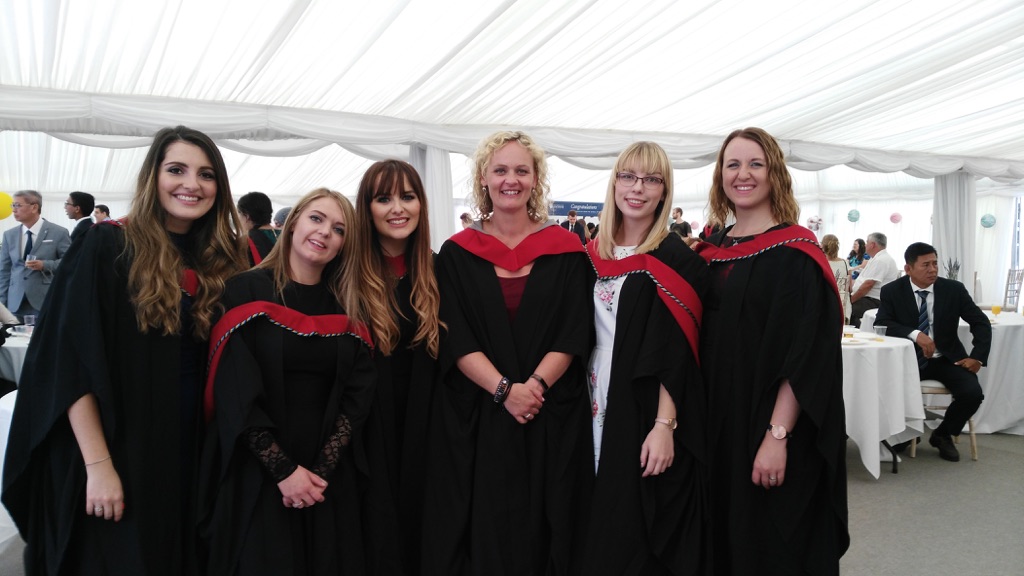 Shown in the photograph are 5 of our Outstanding students and their mentor from University of Leicester, Jenny Bosworth