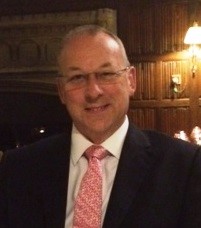 National Leader of Governance
Personal Profile
National Leader of Governance (NLG)
Name: Trevor Kendrick
Specialism/s: General school governance, safeguarding, safer handling. leadership.
Main teaching Phase: Primary and secondary
About me:
I am an extremely skilled and experienced governor who has supported a wide variety of schools and educational organisations across the UK in my role both as National Leader of Governance (NLG) and as a consultant and trainer for the National Governors Association.
I am an established academy trust board director with a depth of knowledge of effective governance practice within maintained schools and academies. I have served as Chair on governing boards of both academies and maintained schools and have provided specialist safeguarding reviews/investigations and advice to the Local Authority DO (formerly LADO).
I have a proven track record of supporting schools in Ofsted category through to their attaining a 'Good' inspection judgement and of moving maintained schools to academy status (both stand-alone and MAT)
I retired from the police service in London eight years ago as a detective having specialised for 4 years in the investigation of domestic violence and child protection and as a specialist child and vulnerable adult interviewer (ABE techniques) and family liaison officer. I became a magistrate (Northampton Magistrates Court). I have since used that experience when Chairing discipline and exclusion panels and to train governors in this subject. I have undertaken Head Teacher performance reviews in both maintained and academy schools and have significant experience of performance management in both the educational and corporate sectors.
I also possess corporate governance experience in both the public and private sectors and I am currently managing director of my own company.
Relevant Professional Qualifications
Child Safeguarding Train the Trainer Level 3 Award – National Federation for Personal Safety
Further Awareness of Safeguarding & Child Protection Certificate – Lesley Pollard Learning
Making Sense of Autism – Raising Awareness certificate – Autism Education Trust
Channel General Awareness certificate – College of Policing
Certificate in Education (CertEd) Post Compulsory Education and Training - University of Greenwich
PRINCE2 Registered Practitioner – APMG International
EDI Certificate in Assessing Vocational Achievement (QCF) – Pearson
BTEC Advanced Award in Risk Management and Assessment
Diploma in Psychotherapy & Hypnotherapy
BTEC Professional Diploma in Financial Investigation – Edexcel
Accredited Counter Fraud Specialist Counter Fraud Professional Accreditation Board
BTEC Advanced Award in the Delivery of Conflict Management Training
BTEC Advanced Award in Physical Restraint Instruction – Pearson
BTEC Advanced Award in Safe and Effective Use of the Emergency Response Belt – Pearson
BTEC Advanced Award in Safe and Effective use of Restraint Equipment
BTEC Advanced Award in Self Defence Instruction
BTEC Advanced Award Deliverers of Physical Intervention Training in the Private Security Industry (QCF)
HABC Regulated First Aid Qualification Assessor IQA CPD Training – Highfield