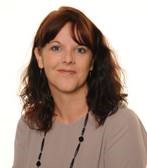 National Leader of Education
Personal Profile
I have been in primary education now for over 20 years, the last 10 of which I have been a head teacher. I have been a National Leader in Education for the last 3 years and in that time I have worked with a number of schools in a wide variety of aspects. In this role the key element that I can offer is personalised support depending on the needs of the school or individual. My strengths lie in strategic planning and evaluation and school development including leadership development. At our school we have a proven track record of developing leaders, in the last 5 years, 8 leaders from our school have taken up posts as leaders, deputies or heads in county schools, including our own.
As the Head Teacher of Redwell Primary School, I have had the experience of;
Governing body federation

School amalgamation

Managing a school undergoing building work

Growing from a 2 form entry to a 3 form entry school

Managing a deficit budget

Managing change
Our school has a coaching community, as a trained coach this is a technique that I can use to support leaders in schools. Previously this has been useful in my role for the LA as mentor to new head teachers, a role that I felt I learned as much as the people that I supported.
My team enjoy working with me and to date, the people that I have worked closely with have felt the same. If you think that I could support you in moving your school forward, please get in touch.