TT0111 Times Tables with Fiona Goddard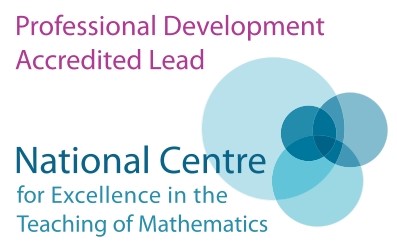 In response to the Government's 'Primary Assessment in England' consultation, it is their intention to introduce an online multiplication tables check to be taken by pupils at the end of year 4 from the 2019 to 2020 academic year. To this end, we have asked Fiona Goddard from NCETM to put together a programme to enable us to address this change:
12 x 12
Each multiplication table has its own pattern and poses a different challenge to learners.
This half day course looks at the best ways to teach and learn times tables, offering practical strategies and ideas to help your pupils learn each times table and boost their confidence with multiplication.
A recurring theme across Mathematics teaching in primary schools is the lack of instant recall of times tables and multiplication. If this isn't embedded early in KS2, by Year 4 for example, Year 6 teachers can find themselves with the additional challenge of developing instant recall that pupils should have been practising for 2 years.
The Government now expects children in Primary schools to be strong in their learning of times tables so that they can make good progress in maths. It was announced by the Education Secretary, Nicky Morgan that every pupil will be expected to know their times tables up to 12 x 12 by the end of primary school (3 January 2016). As part of the government's commitment to giving every child a quality education, all children will have their times tables checked in year 6 and this new testing will start from Spring 2019! This has been updated and schools will now be expected to administer the tests to their year 4 pupils from 2019-20 (Sept 2017).
What do we know so far…
National Curriculum expects pupils by the end of year 4 to 'recall multiplication and division facts for multiplication tables up to 12 × 12'
Our current Year 2 pupils will sit the times table test in Year 4

the test is accessed online — in a bid to reduce teacher workload.

the test will cover times tables up to 12×12

the test will be timed and scored instantly

These checks are to "aid children's fluency in mathematics", a DfE press release said.
Pupils need to be able to recall any times tables answer within two or three seconds. That leaves no time for counting the way up to the answer from 2x, 3x, 4x and so on - the answer must pop out of the memory pretty much instantly. It sounds harsh but this level of "number fluency" is the ideal foundation for any child - so how do we get there?
Come and join us for half a day exploring different ways to teach and learn times tables.
Event Properties
| | |
| --- | --- |
| Event Date | Wednesday, 1st November 2017 9:30 am |
| Event End Date | Wednesday, 1st November 2017 12:30 pm |
| Capacity | Unlimited |
| Individual Price | £65.00 |
| Location | 5 Wells Development Centre |
Important
Please note that email addresses entered into booking requests must be the addresses of the attendees (not of the school head or bursar), to ensure that communication regarding confirmation, date change etc. is sent to the appropriate person. Only use the bursar/head address in reference to invoicing information.