ASP1210TW Analyse School Performance
Specifically tailored to meet the needs of Governing Bodies.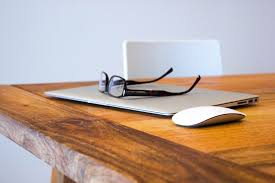 As you may be aware, the DfE are in the process of updating their School Data software and RaiseOnline will soon be replaced by ASP.
Quote from DfE website:
The Department for Education (DfE) are launching a new service, which will provide schools and other existing user groups with detailed performance analysis to support local school improvement as a replacement to RAISEonline. We hope to have this ready in late April/early May. The name of the new service will be announced as soon as confirmed.
The current RAISEonline service will be available until Monday 31 July 2017. This will allow users to familiarise themselves with the new service and provide feedback before the current one is taken offline.

During this period of dual running we will continue to develop the new service and plan to release an updated version in July 2017. During this time, we will also seek your feedback through formal testing and user surveys which are built into the new service.

Inspectors will continue to use the data available in the existing summary report and inspection dashboard to prepare for inspections, until 2017 datasets are released in the autumn term.
We have scheduled training from our expert facilitators to take you through the new system and ensure that you are comfortable with how it all works and where to find all of the data you, as a school, need. We have built in a little leeway into our date to try to ensure that the training will coincide with the release of the 2017 data.
These sessions will fill very quickly so we are offering you the opportunity to book your slot now - if we have to change the date we will advise as quickly as possible.
Event Properties
| | |
| --- | --- |
| Event Date | Thursday, 12th October 2017 6:00 pm |
| Event End Date | Thursday, 12th October 2017 8:00 pm |
| Capacity | 25 |
| Available place | 7 |
| Individual Price | £65.00 |
| Location | 5 Wells Development Centre |